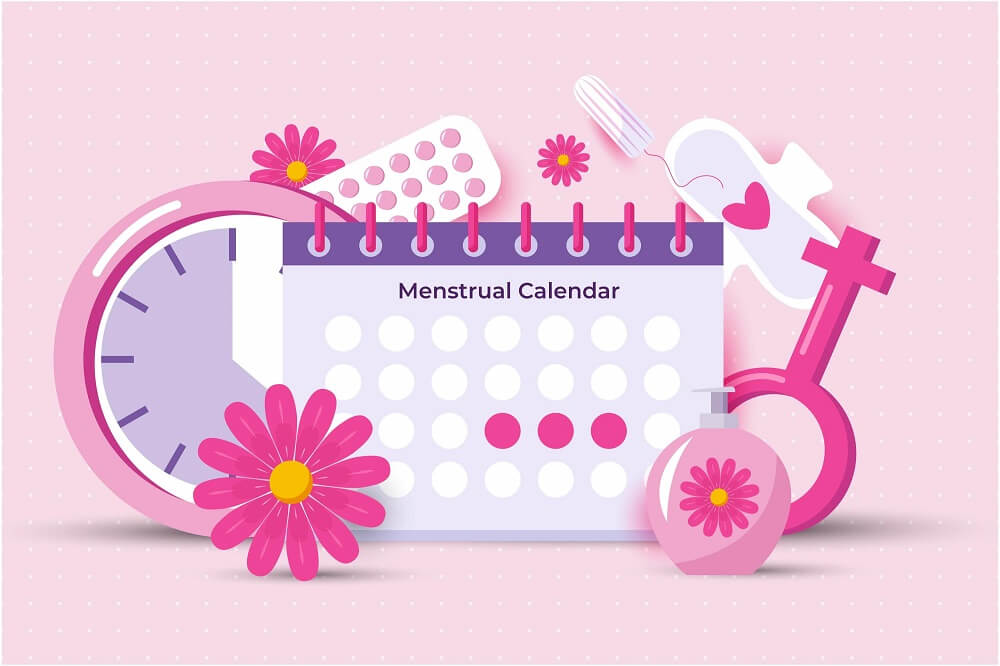 IBS (irritable bowel syndrome) and bowel symptoms are a pain for many women. The majority of the female sex with IBS tend to notice the change in their symptoms at different stages in their menstrual cycles and around their period. Since this is a common thing for many women with IBS, there is an increasing interest in why this happens.
According to some studies, the biggest change directly related to IBS happens in the level of sex hormones present in women's bodies. The more this amount changes at different points in their menstrual cycles (such as the luteal phase), the more apparent the IBS symptoms become. These hormonal changes may then influence bowel and gut function.
Can your period make IBS pain worse?
IBS and irregular periods are very closely linked. Women with IBS experience more severe and frequent symptoms such as bloating, cramping, backache, fatigue, insomnia, and food sensitivity when their menstrual periods are about to appear.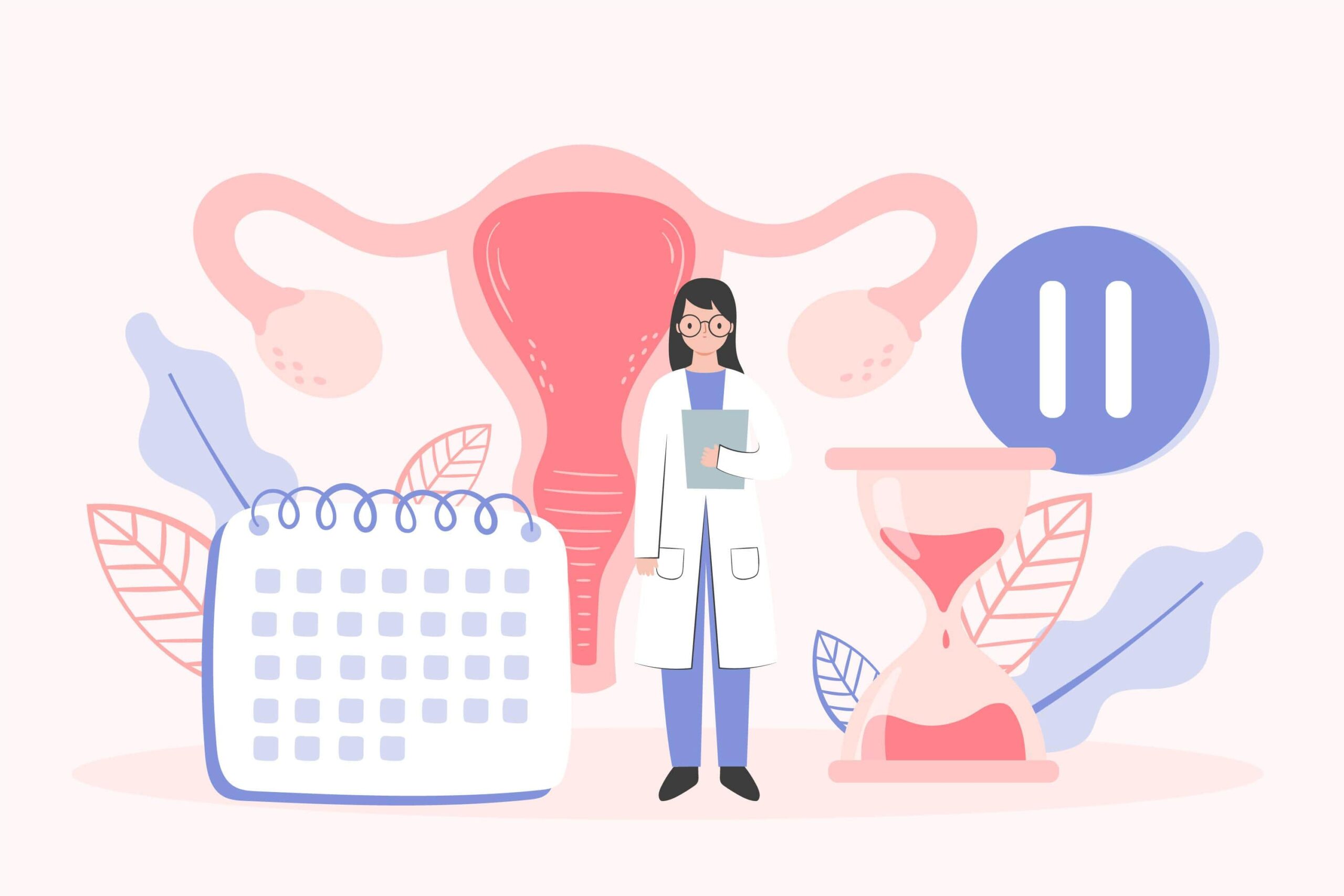 Some studies showed the link between certain gynaecological disorders associated with IBS, even though women with IBS are less likely to have other PMS symptoms such as mood swings. However, they are more likely to experience chronic pelvic pain and painful menses due to fluctuating levels of hormones in their bodies, especially during and after menopause.
IBS symptoms can change at different phases of the period cycle. During the cycle, sex hormone levels in a woman's body drop to the lowest, which causes an increase in the severity of IBS symptoms.
During this period, women with IBS may experience IBS symptoms such as bloating, nausea, diarrhea, and abdominal pain. When it comes to IBS and ovulation, these symptoms, especially constipation and bloating, can get worse. For many women, hormones (such as estrogen) appear to play a role in aggravating IBS symptoms.
For some women, IBS and period spotting are closely connected as they tend to feel increased IBS symptoms at the very beginning of their period and the first 1-2 days of bleeding. So, to address the question in the heading, it's not that your period can make IBS worse – it's the other way around. IBS can make women's menstrual symptoms worse and more frequent.
Can IBS symptoms stop your period?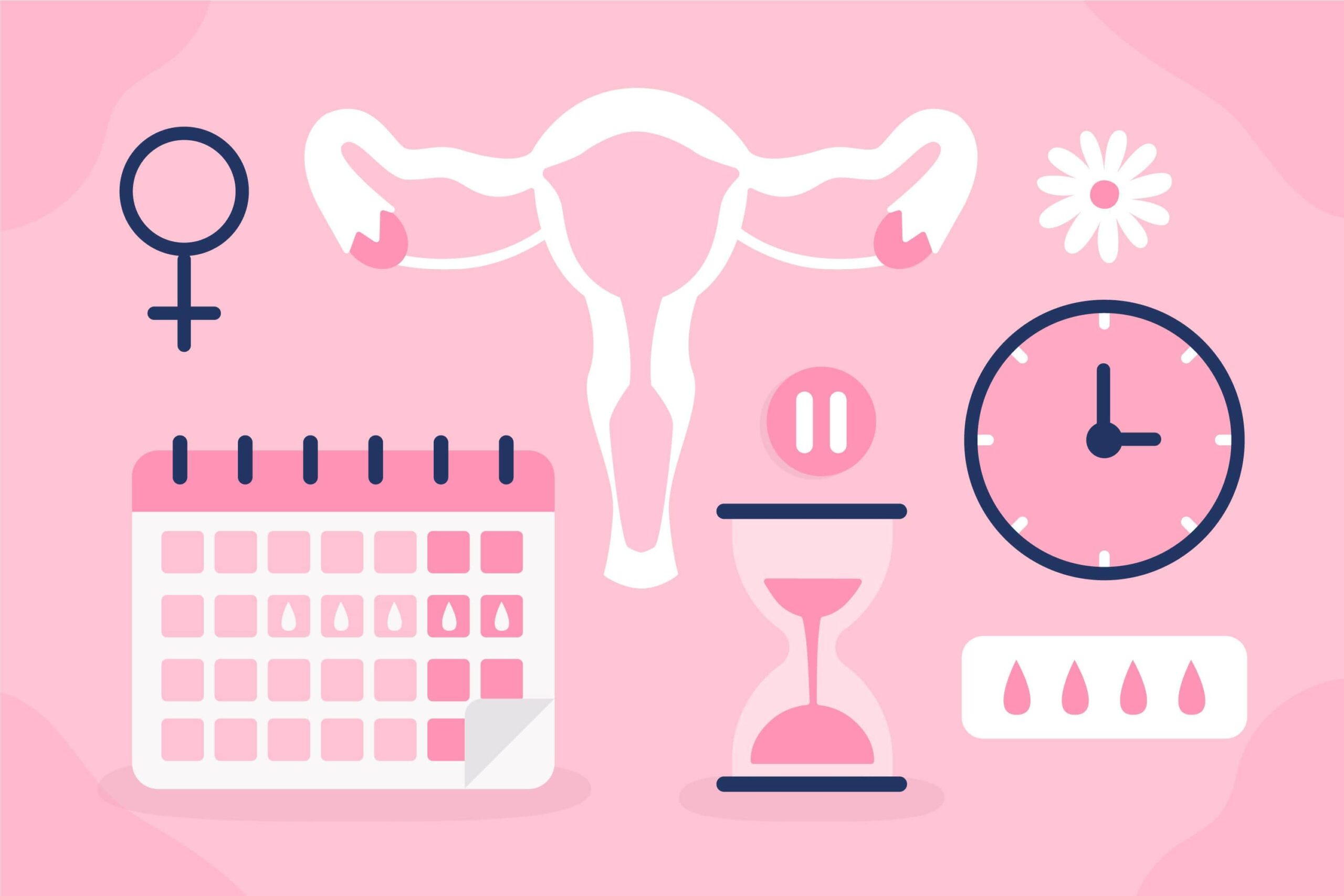 To properly answer this question, we must first identify the hormones that are in charge of the menstrual cycle:
Oestrogen
Follicule-stimulating hormone
Progesterone
Luteinizing hormone
Frequent fluctuations of these hormones can cause a change in gut function, especially in the case of women with IBS. These hormonal changes can cause the worsening of IBS (irritable bowel syndrome) symptoms for some women, but they can't directly stop your period.
One study even showed that periods could help improve IBS symptoms. Many women with IBS make a mistake in thinking that they were experiencing problematic periods when, in fact, they were suffering from IBS. It's absolutely vital to know how to tell the difference between IBS and painful periods so you can act accordingly.
Fluctuating hormones (such as estrogen) can have a great effect on your period as well as gut and IBS symptoms. This fluctuation can cause an increase in various IBS symptoms (such as pain or bloating) but it can't stop your period. If you experience an IBS attack during your period. you can refer to the steps in our IBS guide – Calm IBS attacks in a few steps.
The change in gut symptoms during a period due to female hormones (such as can make IBS worse after a period, but it can also improve your symptoms. It varies from person to person, which is why it's so important to educate yourself on how to deal with both IBS and menstrual symptoms. While Google may be helpful, working with a practitioner trainer in nutritional therapy may be most appropriate for many.
Can IBS cause heavy periods? Yes, it can.
Does your menstrual cycle affect your gut pain?
There are bodily changes that occur before, during, and after your period, which also affects your gut. The hormones in charge of your period stimulate muscle contractions in the bowels and intestines, causing more frequent bowel movements than usual. This can appear as change in your gut health.
These alterations can reduce the body's ability to absorb water, leading to an increased risk of diarrhoea. That's why many women report their period cramps feeling like they had to poop. However, telling the difference between intestinal and stomach cramps and uterine cramps is quite difficult. Both are painful and quite uncomfortable and can feel list IBS pain in the gut.
There are also some dietary changes such as increased cravings for foods, feelings of hunger, and the need to eat more. This sudden dietary change can affect your gut and cause a difference in the smell, regularity, and consistency of your stool before, during, and after your menstruation.
Can gut problems affect your period?
Aside from menstrual changes affecting your IBS symptoms, digestive problems can also make your symptoms worse. We've already seen how IBS affects premenstrual and menstrual symptoms. On the other hand, we have digestive issues related to depression, mood swings, tiredness, and abdominal discomfort and pain.
Digestive motility and hormonal changes are closely linked together. Women with ulcerative colitis or Crohn's disease, or any other similar gut problem are more likely to experience gastrointestinal problems during their monthly menses. This can be in the form of pain, cramping or loose stools.
Since IBS and digestive problems are directly connected, it's safe to say that digestive issues do affect your period and can make your menstruation worse. The increase of menstrual hormone levels during the menses causes and stimulates muscle contractions.
That's why it's essential to manage your IBS symptoms during menstruation. Consider taking oral contraceptives to block high premenstrual levels of hormones. Medications like SSRIs can also help provide relief from menstrual and digestive problems.
You can also find relief from gastrointestinal and menstrual symptoms by taking proper supplementation to block certain hormones and regulate both your period and digestion.
Can IBS cause heavy periods?
The gut contains receptors of female sex hormones progesterone and oestrogen. This means that alterations in these hormones have the ability to change gut health and gut function. This can contribute to the gut symptoms of IBS.
It's also been found that gut microbiome imbalances (referred to as dysbiosis) can lead to changes in hormone levels. One possible way this can happen is by-products of an imbalanced gut impacting detoxification, leading to higher levels of oestrogen.
Due to oestrogen being a key hormone in influencing the growth and thickening of the uterine lining, high levels of this female hormone may contribute to heavier periods.
IBS one week before period
A possible reason that many women with IBS find their gut symptoms increase before their period can be due to changes in hormones.
This may be due to the changes in levels of the hormone progesterone. This hormone is understood to influence the gut microbiome (the friendly bacteria in the gut). In those with existing imbalances in the gut microbiome, these alterations may tip the balance further, leading to gut symptoms.
Conclusion
There are many questions about IBS, PMS, and how to manage both that need answering. Everything starts with the proper diagnosis of your symptoms. To find more information about IBS and periods and how to deal with both, feel free to visit our website.
We are your very own nutritionist, and we can provide useful advice that will allow you to take back control of your gut health naturally. Say goodbye to cramping and bloating for good.